About Haircube
It never will rain rose, When we want to have more roses we must plant trees.

Since 2005, HAIRCUBE has grown into a leading international designer and manufac- turer of wigs. As a top-selling wig brand, the styles are known for distinct cap construc- tion, quality hair, and dimensional colors. With a European flair and design sensibility, HAIRCUBE wigs are as close to couture as it gets. Whether you're looking for quality, comfort, or style, HAIRCUBE has it all. Your hairdo completes your look; it is how vou announce yourself to the world. Explore which HAIRCUBE works best for you.
What's It Like?
This 100% Remy Human Hair wigwith beautiful chocolate brown coloris a gorgeous and long style that has flattering layers that will compliment all face shapes.
You can straighten, curl and tong, the choice is yours! We do advise that you do not exceed around 180 degrees for the lighter shades, as any hotter could damage the hair.
This is a Lace Front Wig, with hand tied hairline at the front for a more realistic-looking part.. The 
However if you want to customize your human hair wig, like a fully covered lace top, or different length, different hairstyle and haircut, you can always contact us and tell us the requirement. 😊
The fringe measures around 9cm, so it can either be worn to the side. It then perfectly blends into the straight, longer layers. If you find the fringe too long, you can always get it professionally cut by a hairdresser to achieve your desired look.
This 100% Remy human hairwig is a gorgeous, longer length piece, measuring from the crown to the tips approximately 51cm.The overall density of this piece is just right. Not too thick and not too thin. Just right if you are aiming to replicate your own hair. This style is long enough to be feminine, but not too long to look 'wiggy'. The tips at the back have been cleverly razor cut so that you will have lots of natural sway.
Wearing this gorgeous style will ensure that you have freedom. Freedom to be comfortable, freedom to be gorgeous and most importantly, freedom to be you.
This one is one size fits all cap size,fits head circumference 21-23inch, the cap has very soft straps adjust up to a 1/2 inch in either direction to achieve a more comfortable and secure fit, you won't feel itchy at all after all day wear it. This is the perfect choice for office lady to wear.
Basic silk cap
Basic silk cap is a machine-made wefted cap construction with a skin top parting or a round part on the crown, for a more realistic-looking part. It is the most durable and affordable wig caps. A weft is a curtain of hair sewn onto the cap. The hair on these caps are pre-teased at the root to mask the cap beneath, which often gives the hair natural volume at the crown.
This lightweight cap has spaces between the wefts to allow for ventilation and to keep your scalp cool.

The reduction of the hand-sewn part means a reduction in the cost, making Haircube basic cap wigs an affordable and quality piece.
Noted: Due to our constantly updated techno, the appearance of the inner cap mesh might look differently.
100% Remy Human Hair
The softness and touch of supreme real human hair is truly one of a kind. Our 100% Remy human hair wigs embody both luxury and a highly realistic look. Remy human hair is the highest grade of real, human hair that is a preferred choice for hair extensions, hairpieces and wigs because it achieves the most natural look.
Remy hair is considered to be the finest quality of human hair because the outermost layer of the hair, known as cuticles, are kept intact and not stripped. Preserving the hairsâââ€?cuticles and aligning them in a unidirectional fashion creates human hair wigs that are completely natural in appearance.
This process also ensures that the hair remains super soft, shiny, silky and relatively tangle-free throughout its lifetime.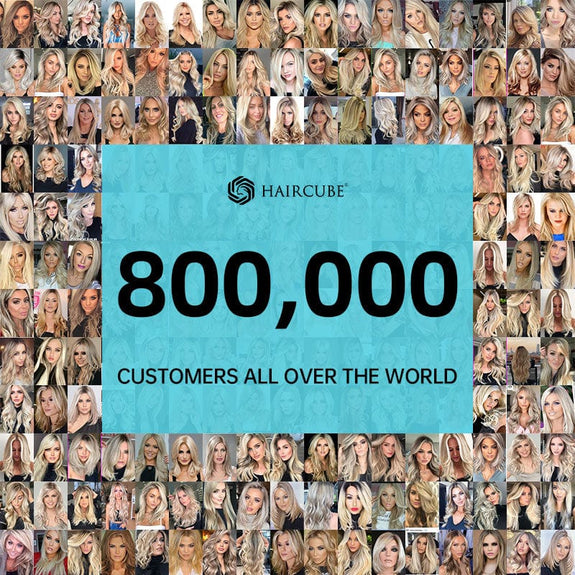 No more bad hair days
Since 2005, HAIRCUBE has grown into a leading international designer and manufacturer of wigs. With a European flair and design sensibility, HAIRCUBE wigs are as close to couture as it gets. Our customers are the center of everything we do, we dedicate ourselves to being there for you, all the time. Your hairdo completes your look; it is how you announce yourself to the world.We believe everyone deserves to have the hair of their dreams.
Our commitment to provide our customers with the best products at the best prices with the absolute best customer service. Our goal is to make you feel confident, no matter the occasion. Explore which HAIRCUBE works best for you.
Cap Size
Impeccably tailored to fit smoothly and securely around the head, it's ideal for average head size.
Whichever wig cap construction you decide on, all have been made with the greatest care and skill, guaranteeing you the best quality.
We use high-tech nano-materials to make very light and breathable cap,this extra soft layer will protect your scalp from the hand-knotting.
This will ensure that it will feel like silk against your skin, an important benefit if you are wearing this wig due to hair loss.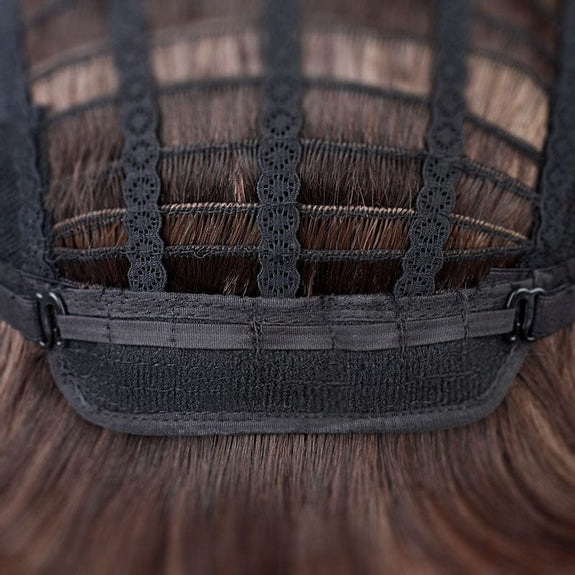 Adjustable straps
There are also two polyurethane tabs on either side of the nape where you can comfortably secure your wig with tape for additional security.the soft material section which will sit softly against your neckline.
Our average size wigs tend to fit about 98% of customers, you will find that quite a few wigs also come in petite and large sizes.Consider that many also have adjustable straps that give up to 1.5"so that you can achieve a comfortable and secure fitï¼?/li>
15 Days Full Refund Guarantee
Do you accept returns?
Yes! Our customer satisfaction is our destination! Please feel free to return any eligible item within 15 days of receiving your original order.
Super Discount For Wholesale
Customize / Returnable / Fast shipping
ANY PROBLEMS.PLS CONTACT US WITHOUT HESITATION
@Haircube_wig
@Haircube

FOLLOW US

@Haircube
@haircube_official